George Rose, Awarded the Medal of Honor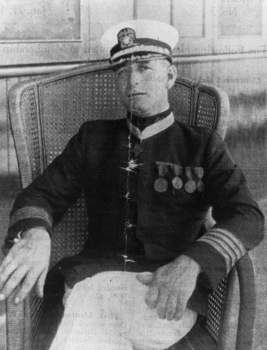 Click image to enlarge
Description:
As an enlisted sailor George Rose was awarded the Medal of Honor for actions ashore during the Boxer Rebellion in China. He is seen here later in life, having been commissioned an officer in 1917.
Source:
Naval History and Heritage Command, NH 84019
Creator:
Army and Navy Legion of Valor of the U.S.
Date:
Unknown